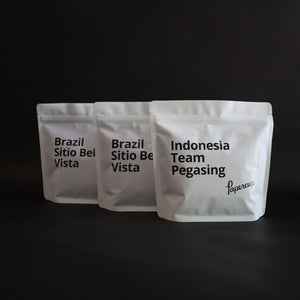 New Subscriptions are here!
We're changing the way we do subscriptions and putting you in control. You decide how much you receive and how often you receive it. No more upfront fees, with prices starting from only £10.50 delivered. Only pay for what you want, when you want it, for as little or as long as you want (For life if you like). We've created two fantastic new subscriptions that will suit all tastes. Whether your looking for a tasty coffee to drink when you wake up in the morning or something more exotic to enjoy at the weekend, we'll have you covered.
Don't worry though, if you prefer to pay your subscription upfront, we still have that option available too. 
The Essential Subscription 
The coffee's that get you through that Monday morning, or perk you up on Wednesday afternoons. Coffee that makes you forget life's hectic moments, whether you're working from home or just home from work. These are the essential coffee's. The first thing you drink in the morning that puts you in a great mood for the rest of the day.
The Experience Subscription 
Life is all about meaningful experiences and coffee can be the perfect accompaniment to these moments. Experience the very best of coffee from around the world, fruit forward, delicious, coffee that changes your perception of what coffee can taste like. The best of the best, an experience like no other.
---